Ocean Sciences: Dive in!
Ocean of Opportunities is a partnership between science, math, and engineering faculty at minority-serving institutions and graduate program administrators to recruit students for ocean science and engineering graduate programs. The partnership is dedicated to promoting the development and training of a diverse and thriving ocean sciences workforce.
Ocean scientists are working to: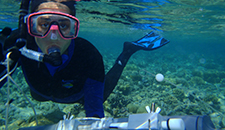 Understand the Ocean
What is the role of the ocean in the climate system?
Will organisms adapt to changing ocean chemistry caused by climate change?
How can we better manage ecosystems and fisheries?
What are the long-term implications of oil and gas extraction?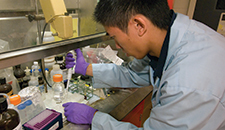 Seek Cures from the Ocean
Which chemical compounds made by sponges and other marine life are effective against cancer?
Can the effective compounds be synthesized?
How can algae and microbes improve medical treatments?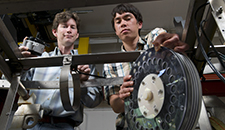 Energize the World
Can the energy of ocean waves and winds be effectively harnessed?
Can this green energy help satisfy world energy demands?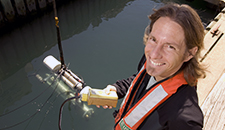 Push Boundaries
The ocean is largely unexplored, are you curious to discover what mysteries are out there?
How can robotics and technology improve our understanding of the ocean?
A career in ocean science requires interdisciplinary and creative ways of thinking. We invite you to use this web site as a first step in considering and preparing for a career in ocean science.